By knowing and recognizing the signs that your child may be ready to start walking, you can tune into their cues and support them along the way. Here are four telltale signs:
1) Pulling up
You know that old saying "walk before you run"? Well, for babies, they need to stand before they walk. If you notice your baby is pulling themselves up on everything around them, it means they are improving leg strength and coordination to prepare their little bodies for walking. An attempt to stand usually means a desire to walk is around the corner. Encourage them by saying "Up! Up!" as they pull up onto a surface and give them love and praise with each attempt.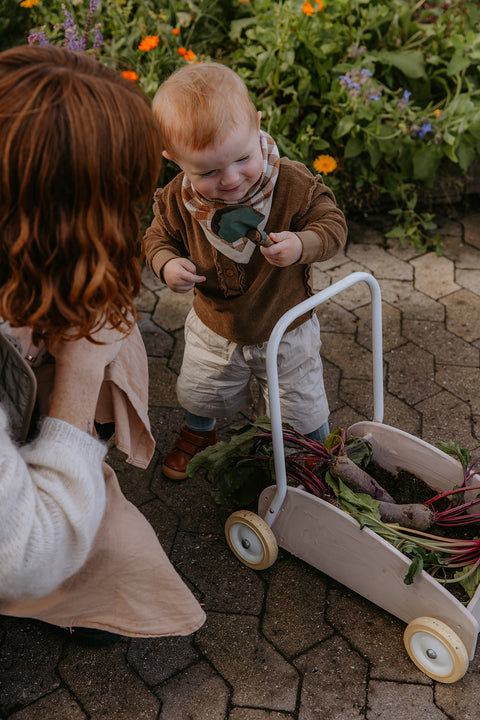 2) Cruising
Once your baby has mastered pulling themselves up, they'll progress to a fun new activity: cruising! In this phase, your baby will hold on to a couch, windowsill, or table and practice walking back and forth while holding onto the surface. You'll watch their confidence soar (even through some slips and tumbles) as they build balance, coordination, and even more muscle strength. There's nothing quite like those furrowed brows of determination or that cheeky smile when they briefly let their hands off the couch to try standing on their own unassisted. These are all signs that they'll be walking soon enough!
3) Change in mood and sleep
Soon-to-be walkers often show a change in their mood and sleep routine. Because walking is a huge developmental milestone, you may notice your baby is going through a growth spurt and sleeping more during this time. They might also be acting fussier than usual with more whining and crying as their little bodies and brains work overtime. This is all completely normal and during this stage, patience and compassion are key. 
4) Standing
Have you ever seen the excitement and pride on a baby's face when they stand unassisted for the very first time? It's a thing of wonder—and a clear sign that they'll be on the move and walking soon. If your baby is standing on their own, it means they have developed the balance and stability needed to try walking next. Give them lots of love and praise to boost their confidence and create a safe space for them to keep practicing standing and soon, walking.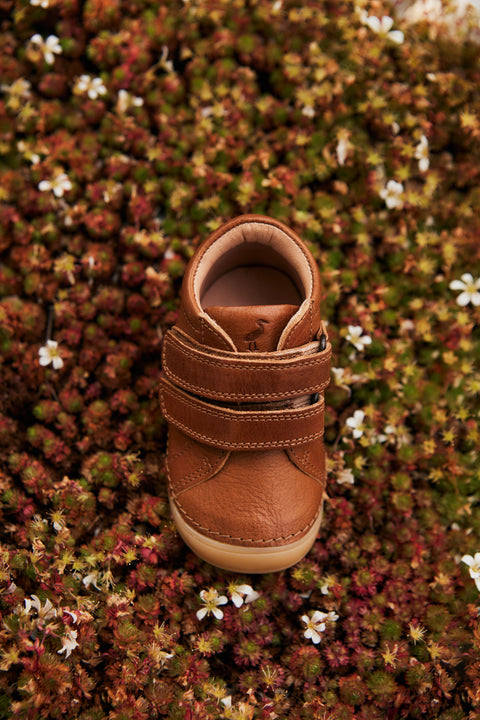 Is your baby showing any of these signs?
 If yes, it might be time to invest in the perfect pair of walking shoes for your little one's new life on the move. Explore our brand-new Starter Collection here to discover the importance of soft, flexible, and supportive shoes for first-time walkers.